Zen Nail Bar
Manicure Bar
ZEN has created a nail bar where customers can enjoy a drink while we prepare handmade body cream and scrubs.
Pedicure Lounge
The ZEN hydrotherapy pedicure lounge is custom designed with a pipeless thermos-air massage bath.
ZENhancements
Artificial nail services are accommodated in a private ventilated room apart from the beauty bar and lounge.
The Zzzz Lounge
Face n Body Care — Experience one of the most complete and personalized skin treatments.
ZEN Nail & Beauty Bar is an organic, eco-friendly space where natural beauty comes alive in comfortable, relaxing surroundings designed to leave you refreshed and energized.
At ZEN we offer the most hygienic and holistic approach to nail and skin care. ZEN's bar and lounge concept is like a sushi bar. Select your choice of flavor (aroma) for your hand cream and scrubs from the nail bar menu. Pure enough to eat, with no preservatives or harsh chemicals, our beauty products are hand mixed by our experienced staff during each service.
Whether you're in the mood for an express manicure at the juice bar or simply want to kick back, relax, and scrub your way to serenity, come and experience the natural beauty of ZEN heavens!
Zen gift certificates are the quickest and easiest way to show appreciation. Most of all it is safe and convenient. The happy recipient will surely enjoy a day of wellness. Learn More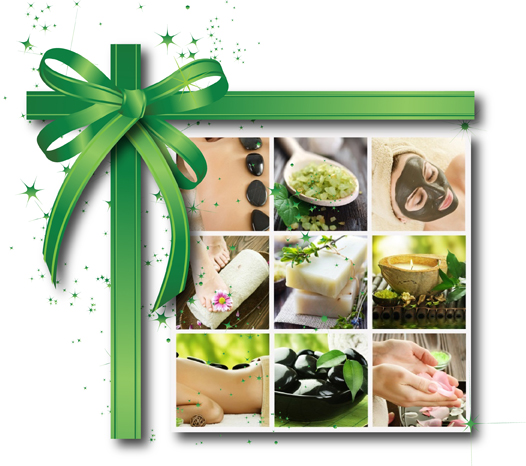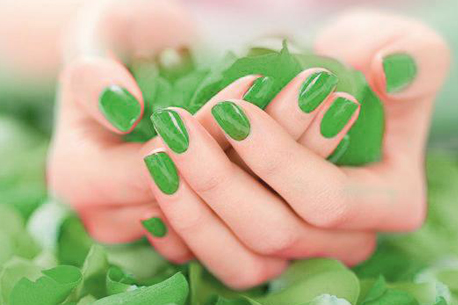 Manicure Menu
Zen nail bar where customers can enjoy a complimentary drink while we prepare your choice of body cream and scrubs. Complete treatment of nail trim, shape, cuticle care, and designer polish of your choice. Our nail care specialist can help you choose the right treatment and color of the day.
Express Manicure - $15 (15 mins) Running out of time? Let's keep it short and sweet! A quick-fix version of our Signature Manicure. In just 15 minutes your nails are polished to perfection.

Signature Manicure - $18 (25 mins) Relax... and treat yourself to our popular Hot Manicure. Hands are wrapped in a steaming towel (no soak) to add moisture to the skin.

Hot Stone Therapy - $28 (30 mins) Indulge yourself with a warmed basalt stone therapy session to ease stress. A relaxing combination of reflexology and hot stone therapy massage.

Man-li-cure - $20 (25 mins) This manicure is for the well-groomed gentleman. Ideal for men looking for a hand and nail clean-up. A combination of mineral salt scrub and massage to draw out toxins and impurities, leaving your hands soft and hydrated.

Vegan Manicure - $28 (30 mins) This for the vegan conscious lifestyle. All product used is non-animal tested and organic vegan ingredients. Special formulated vegan base and top coat as well as choice of vegan soy base polish.

Soak Off Gel-manicure - $40 (30 - 45 mins) Make it last with over 280+ gel polishes to choose from. All natural - NO chip, smudge, and drying. Starts of with our express manicure and finishes with Gelish Harmony, OPI and Essie gel polish. Go further with French for classic look +$10.

SNS-it - $50 (30 - 45 mins) All natural and health conscious Dipping Powder System with added Vitamin E and Calcium. 3 Step process No odor, No liquid, No primer, No UV light. Available in classic Pink and White look +$10.

Teeny Manicure - $10 to $12 (15 mins) Guests 12 years old and under. Completely toxin free, this manicure is specially designed for the little miss.
Pedicure Menu
ZEN hydrotherapy pedicure lounge is custom designed with a pipeless thermos-air massage bath. To ensure a safe and sanitary pedicure, and to minimize health concerns, our durable plastic tubs and liners are thrown out after each use, thus limiting the chance of spreading bacterial, fungal, and viral diseases. For your peace of mind, all stainless-steel implements are autoclaved (pressure cooked at 275 degrees). Filer, buffer, and liner are used once, and then you can take them home or ask us to dispose of them properly.
Signature Pedicure - $32 (30 mins)
Relax … and soak your feet to serenity. This ZEN pedicure starts with nail trim and shaping, cuticle grooming and conditioning, followed by your choice of exfoliation scrubs and body butter. Finishes with your choice of polish.
Ultimate Pedicure - $42 (40 mins)
Indulge and treat your tired feet in the ultimate ZEN hot stone therapy. Starts with the signature ZEN pedicure, followed by a rejuvenating exfoliating scrub and body butter of your choice. Finishes with pressure point reflexology and hot stone massage to remove muscular tensions.
Callus Control - $45 (45 mins)
This treatment is created for our soles. A lactic acid peel for tough callus areas followed by a hot towel wrap to increase intensity. We recommend a peppermint mineral sea salt scrub for exfoliation and coca butter. Finishes with your choice of polish.
Preggie Care - $42 (40 mins)
Perfect for health-conscious mothers-to-be. 100% organic. ZEN nail specialists are trained to use acupressure cautiously (there are pressure points on the foot that can stimulate contractions of the uterus). Gentle and mild epsom salt soak for swollen, tired feet. Your choice of hand-mixed exfoliating scrubs and fragrance-free body butter. Finishes with choice of soy-base nail polish.
Sport Pedicure - $50 with take-home kit (45 mins)
Great for people who are on their feet. Antifungal treatment, designed for our athletic and outdoor feet. Tea tree and peppermint oil treatment to control odor and sweat. A relaxing massage focuses on the lower legs, ankles, and feet. Take-home antifungal kit with tea tree oil for maintenance if needed.
Teeny Pedicure - $20 (20 mins)
TLC for little feet. Guests 12 years and under. Feet soak in bubble foot bath, nail trim and shape. Princess choice of body scrub and lotion. Finishes with nail art, or chemical free soy-base nail polish.
Artificial Nail Menu
To maintain the highest level of sanitation and a sterile environment, artificial nail services are accommodated in a private ventilated room apart from the beauty bar and lounge. This room has a highly developed ventilation system that filters out any dust particles and chemical odors instantly. This service is for our "acrylic and gel anonymous" who like a more artificial approach to nail care, without interfering with our natural nail care concept.
Acrylic and Nail Wraps
                                             Full set  Fills
Acrylic Hand Nails            $30       $20
Acrylic Colors                     +$10
Acrylic Toenails                  $6 per nail
Sculpture and Overlay      $35      $20
Pink and White                   $50      $25 (pink)
Pink and Whites Overlay  $55      $35 (pink & white)
Colored Gels by Gelish Harmony / OPI / ESSIE +$20
Gel Enhancements
                                         Full set     Fills
Liquid Gel                        $60         $30
Gel Pink and White       $70         $35 (pink)
                                                           $50 (pink & white)
Colored Gels by Gelish Harmony / OPI / ESSIE +$15
Facials Menu
Face n Body Care - Experience one of the most complete and personalized skin treatments. Our highly trained skin professionals will thoroughly analyze and develop a treatment specifically to skin's needs.
Express Facial - $40 (30 mins)
A mini facial for an instant glow! A quick cleanse, an SPF moisture boost, and bare mineral makeup for a long-lasting result.

Customized Classic Facial - $60 (45 mins)
This treatment incorporates a customized deep cleansing, exfoliation, and a relaxing head-neck-shoulder treatment that will soothe and calm you. This facial is designed to rebalance, reinforce, and hydrate. It will even out your skin tones and leave your skin feeling velvety smooth. The results are immediately visible.

Teen Facial - $40 (45 mins)
A complete skin analysis. Designed to cleanse and purify the skin. It will eliminate impurities, balance skin, and leave it feeling fresh and clean. The aim of this facial is to offer information and education on skin care to your teen.

Gentlemen's Facial - $45 (45 mins)
Especially for men with consideration of their sensitive skin due to shaving.

Clarifying Back Treatment - $75 (60 mins)
This back facial offers all the benefits of relaxation. A complete cleansing and exfoliation. Enjoy a stress-relieving treatment that removes impurities and unclogs pores, leaving your skin feeling clean and smooth. This is a wonderful way to ease the stresses of life.

Extra Care (additional treatment)
Algo Mask (soothing & instant radiance) +$25
Glycolic Peel (deep exfoliating for skin renewal) +$15
Vitamin C Serum (antioxidant w/ rejuvenating) +$48
Hydrolifting Mask (lifting, firming & hydration) +$40
Acne Peel (control acne prone skin) +$25
Collagen 90-II (powerful anti-wrinkle formula) +$60
Botinol (signature botox-like effect) +$50
Bare Escentuals(TM) bareMinerals(TM) makeup +$10
Makeup Application +$25
Eyelash Extensions (consultation require) +$200
Waxing Menu
We offer variety of soft gel and hard wax product to fit your specific skin types.
Eyebrow - $12
Chin or Lip - $8
Sideburns - $15
Neck - $25
Fore Head - $20
Face (half facial line) - $25
Face (full Facial) - $50
Shoulder - $25
Chest - $40
Back - $50
Half Arm - $25
Full Arm - $40
Underarm - $12
Lower Leg - $25
Full Leg - $45
Full Leg & Bikini - $60
Bikini Only - $25
Brazilian - $50+
Extra Topping Menu
Add any of the following treatments to your manicure and pedicure choice for extra sweetness.
French Finish - $5
Cooling Mask - $10
Nail Art - $3+ per nail
Soak Off - $5 to $15
Nail repair - $3 to $5 per nail
Extended massage - $12 (10 mins)
Hands down best nail experience I have ever had! Great atmosphere and professionalism! I highly recommend this place and I have every intention to become a regular!
The place is beautifully, simply decorated, tranquil, ultra-clean. The women are lovely, friendly, and the mani-pedicurist I go to, Sasi, is super-meticulous, attentive to detail, fantastic on cuticle care and clean-up around nails
Just moved here and checked this out based on the ratings- this place is awesome- friendly and interactive staff- beautiful surroundings- talented technicians - clean and relaxing. They constantly ensure client satisfaction throughout your appointment- the massages are top line- they know all the trigger points!
Relaxing environment, nice color scheme, good pedicures-get to choose your own scents of scrubs and lotions.
This place is newly remodeled and has a very cool conception of choosing your own services, lotions, etc. They don't have massage chairs (much to my Mom's dismay) but they do have oodles and oodles of gossip mags (much to my excitement).
I don't have enough nice things to say about Todd and the staff at Zen Nail and Beauty Bar. I was looking for a place for all my 'maids and moms to get mani/pedis before our wedding rehearsal, and turned to Yelp for help. Boy, am I glad I did.
This was my first time coming here and it was excellent! I had to find a new salon because we just moved to area and I'm very happy i found zen! it is very relaxing, clean and super friendly! I highly suggest this place. I went for a pedi and wax and left feeling relaxed and happy. Thank you and I'll be back!
OUR SPECIAL OFFER
Try The NEW Trend - SNS nails
Your information was successfully submitted.